---
---
Product Options
We cater for all shapes and sizes! Whether it's one book or a dozen, a class set or a bookroom, we have all the options you need!
---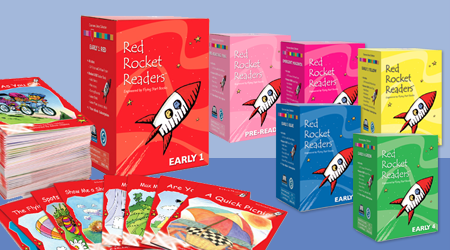 Classroom Libraries Book + eBook
These brand new leveled packs are so delicious kids will gobble them up!
Each eco-friendly box contains 48 titles plus a USB containing all available Teacher Tools, Audio Books and eBook 12 month Subscription.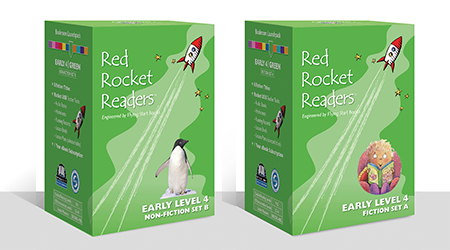 Bookrooms – 6 pack + eBook
The next iteration of our popular Launchpack Collections, our new Bookrooms are packaged in eco-friendly cardboard and feature 6 boxed sets at every level.
Each level contains 48 titles (6-pack) plus 1yr eBook Subscription, Worksheets,  Audio Book, Lesson Brief and more.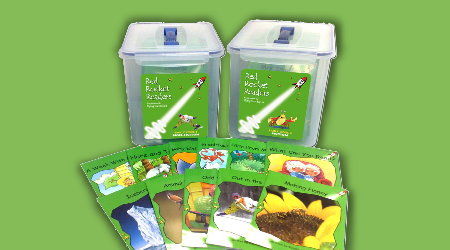 Launchpacks
Launchpacks contain 6 copies of all titles at that level, both fiction and non-fiction, with divider cards, 12 month eBook Subscription, all packaged in sturdy plastic carry cases.
Available at Advanced Fluency levels (Silver, Emerald, Ruby and Sapphire) and some specialty collections.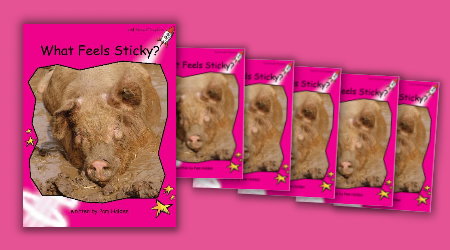 Singles or Six-Packs?
Sick of six packs? That's fine with us, so we let you buy 1 or 3 or 8, in fact, any number you need, of any and every title.
We charge the same unit price for singles and multiples. Why? Because we don't believe you should be penalized for ordering the exact quantity you need.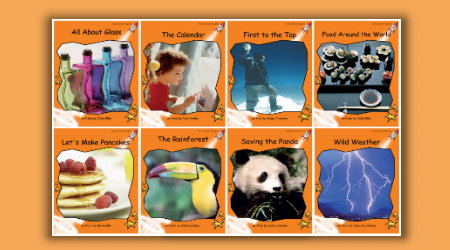 Leveled Sets
At every level we've grouped books into Sets of 8 titles. They are collected together by publication date – so Set A titles were published first, Set B next, followed by Set C and our most recent additions, published in 2022, Set D titles.
Characters and Themes
Children who meet new characters in the Pre-Reading, Emergent and Early Levels of Red Rocket are thrilled and rewarded by the opportunity to meet them again in the more challenging texts of the Fluency and Advanced Fluency levels. You can see all titles for any given character by clicking on the tag below.
Themes and topics are vital too so we've tagged our products with this information. You can now view collections of books by simply clicking on a tag like "traditional tales" or "conservation".
Tags can also be seen in our bookshop, below "add to cart" in each product window. So if you're viewing a title that explores a theme, or features a character you'd like to see more of, just click the relevant tag and view all titles in that collection.
---