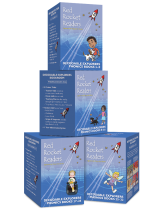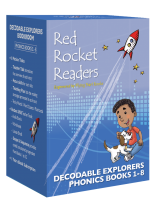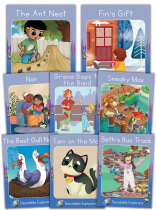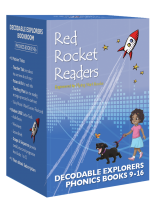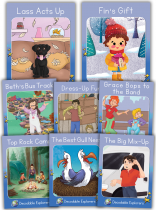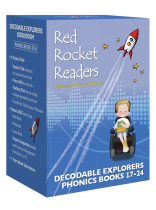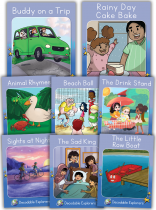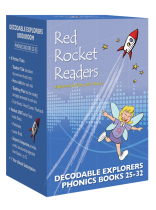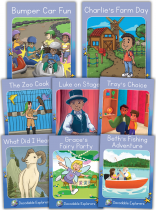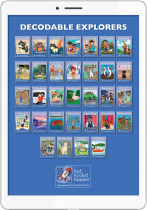 Decodable Explorers Bookroom
$1,798.66
  6pack + eBook 
---
Red Rocket Decodable Explorers offer a structured literacy approach at the emergent level. Readers will grow in confidence as they progress from the first book to the last, acquiring new skills and putting them to work in an authentic way.
Like all Red Rocket Readers, the new Decodable Explorers feature colorful, entertaining illustrations that support the text, launch oral discussion and develop student comprehension. The classic story structure (tension, climax and resolution) ensures children will want to engage with the texts.
Contains 192 books + 32 eBooks.
View detailed product contents in panel below.
Description
Contains 192 books + 32 eBooks:
Four Boxed sets, each containing 8 titles x 6 Copies :

Phonics Books 1-8
Phonics Books 9-16
Phonics Books 17-24
Phonics Books 25-32
Rocket USB Digital Teacher Tools:

Audio Books
Worksheets
Lesson Briefs
1 Year eBook Subscription

School & Home access to all 32 titles
Red Rocket CLOUD app with ReadAloud editions
Scope and Sequence PDF
Read more about New Decodable Explorers here.