---
At Flying Start Books, we know kids love to have fun, so we've built it in to every Red Rocket Reader.
You'll see this in everything from the bright colours and the rocket on the cover, to the captivating storylines and active, exciting images in the photographs and illustrations.
Characters are an essential part of this so we have lots of them! Children who meet new friends in the Emergent and Early Levels of Red Rocket are thrilled and rewarded by the opportunity to meet them again in the more challenging texts of the Fluency and Advanced Fluency levels. You can see all titles for any given character by clicking on the tags below, and by filtering within the bookshop.
Themes and topics are vital too so we've tagged our products with this information. You can now view collections of books by simply clicking on a tag like "traditional tales" or "conservation" in the bookshop.
When viewing titles in the bookshop you can also see its tags, just below "add to cart" in each product window. So if you're viewing a title that explores a theme, or features a character you'd like to see more of, just click the relevant tag and view all titles in that collection.
---
---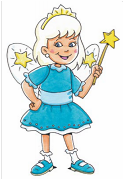 Brave Grace
Grace is a delightful character and, even better, she's a real girl!
When Red Rocket author and series creator, Pam Holden, heard how her grand-daughter Grace had been lost at the zoo, she quickly recovered from the shock and put pen to paper. The result was Lost at the Zoo, published in 2004.
Since then, Grace has starred in a number of stories. Click the link below to view them in the Bookshop. View All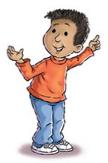 Charlie
Another one of author Pam Holden's grandchildren is Charlie. He loves discovering new things and he especially loves surprises!
Charlie stars in these stories: View All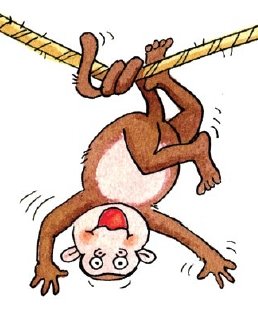 Max Monkey
Max is a mischievous monkey with a personality many children can relate to.
Max can be found in the following stories: View All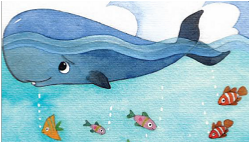 Baby Whale
Baby Whale loves diving and jumping and he loves meeting people. Sometimes, doing of these both things at once can have consequences!
Read about Baby Whale's adventures: View All Titles.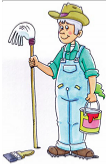 Farmer Jim
Farmer Jim is another one of Pam's family members – her father! Many of Farmer Jim's adventures are true stories from a life spent living and working on the land.
Find Farmer Jim stories here: View All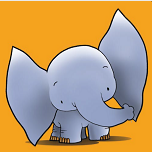 Baby Elephant
For a young elephant living in the jungle there are many lessons to be learned – such as what to do if there is a fire, how to play nicely with friends, and what to do if your trunk gets tied in a knot!
Children will empathize with this gentle character in Baby Elephant's stories: View All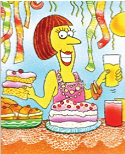 Sally Snip-Snap
Sally Snip Snap is a little bit bossy. Well, actually she's very bossy, and sometimes this presents challenges.
Children will love reading about Sally's battles in these books: View All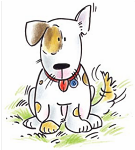 Buddy
Like most dogs, Buddy loves bones and he's a great friend – to people and other dogs. But he also has a little something extra – he can surf!
Buddy's adventures can be discovered in: View All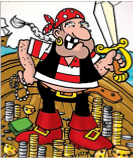 Greedy Gus
Greedy Gus isn't the smartest pirate – which means many of his dastardly plans are foiled before they can do too much harm…