It seemed like such a simple ambition we had, my sister and I, in the basement of her home, while the first of our babies slept upstairs: Get as many books into the hands of young children as possible, while creating a family-friendly business for ourselves.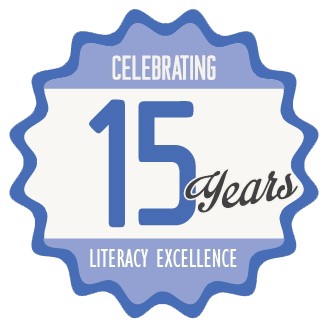 Flying Start Books began by selling baby and toddler books to new mums – think chaotic coffee-group meet-ups, gummy mouthed toddlers, keen to cut their teeth on our lovely, pristine samples – and quickly moved on to supplying schools and early learning centres. We offered wonderful books, the best of Puffin and Ladybird, Usborne and Dorling Kindersley, and by our second year we were planning our own reading program. In 2003 Red Rocket Readers was born, with 32 bright and shiny new titles, then 56, 108, and now suddenly here we are with fifteen years, 500 titles, and two more babies, quite literally, under our belts.
Of course, it hasn't just gone by in the blink of an eye – we well remember the late nights, the long hours on the display booths at literacy conferences around the world, the impossibility of any family event being free of any talk of business – but wow, what an exhilarating ride it has been!
I do feel like we've arrived in a way I never have on any other birthday, if the destination is a high-quality, loved and respected reading program which has helped countless children get off to a flying start, in life and in learning.
And, if the last fifteen years has been about building, then the next must be about strength and depth, and new horizons, as yet unimagined and uncharted.
Climb aboard, we're going somewhere…
Like what we've got to say? Spread the word!