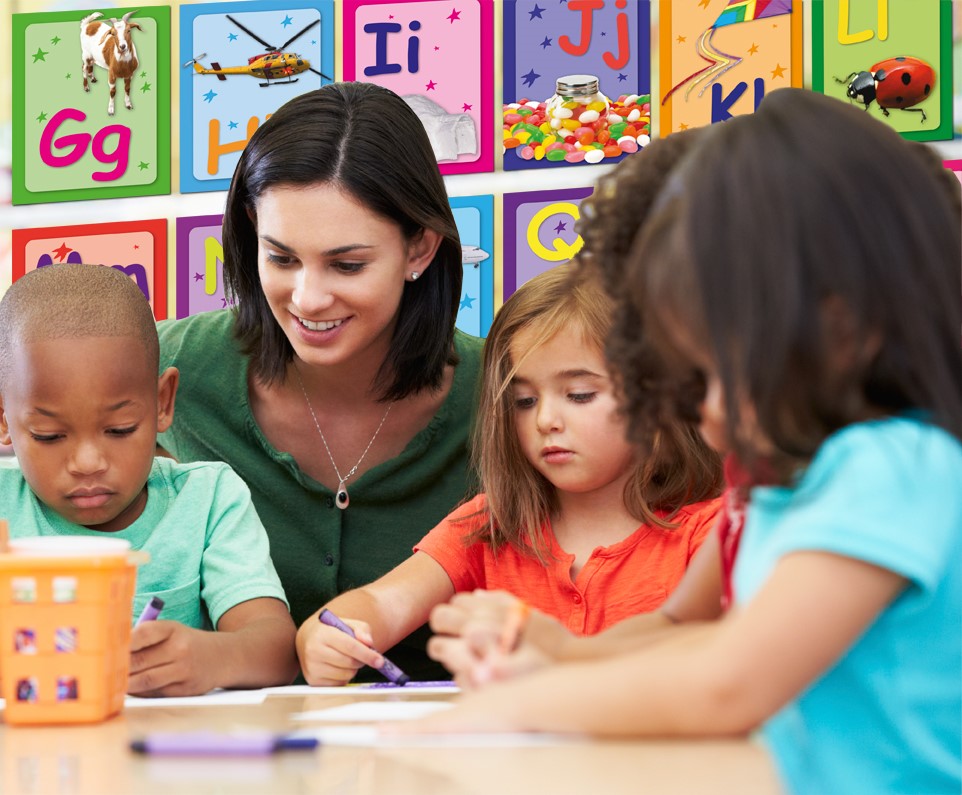 We love our Alphabet Explorers – they are the perfect tool to develop reading-readiness prior to embarking on the journey to literacy!
This week we're launching the Alphabet Explorers Letter Posters to sit alongside the award-winning Boxed Set of 30 titles and the Photocopy Worksheets.
Just like the Alphabet Explorers books, the new Letter Posters present the correct upper and lower case letter forms together in a highly appealing way, supported by real-life photographic images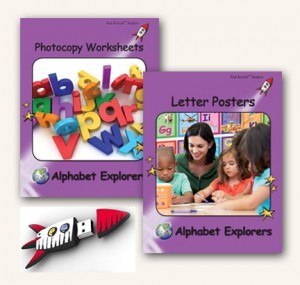 . Print and display all the letter posters for use as an alphabet frieze on a classroom or bedroom wall. Use for a wide variety of letter activities at school or home, or assemble into an alphabet book.
We have two great ways to get your hands on the Letter Posters PDF – either online download or delivery on our adorable Red Rocket Readers USB drive.
Online – Available as a PDF in a choice of A4 or US Letter format. Purchase in the bookshop then download from the Teacher Tools/Worksheets page.
USB – A combined purchase of the Worksheets and Letter Posters PDF files, supplied on a Red Rocket Readers 2gb USB Drive. View in bookshop.
About Alphabet Explorers
Children need several different means of identifying letters. As well as learning to read and write all letter forms, it's essential they discover letter names and sounds. The Red Rocket Alphabet Explorers Boxed Set features thirty 8-page books; individual titles for each letter of the alphabet, plus one each focusing on the key digraphs Ch, Ph, Sh and Th.
Red Rocket Alphabet Explorers will help children to become familiar with all the letters of the alphabet in the following ways: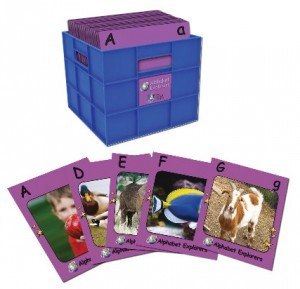 alphabet or letter names
as upper and lower case symbols
word and picture associations
sound associations
sharing rhymes (inside back cover)
through practice of letter formation
Awards
Winner – Learning Magazine Teacher's Choice Award 2012
Finalist- AEP Distinguished Achievement 2011