Hello Red Rocket Reader friends and fans!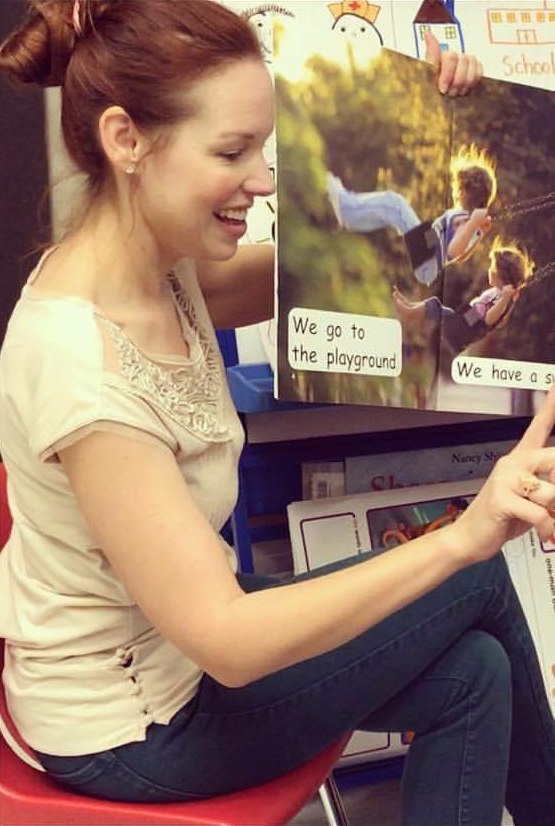 I'm so excited to begin a blog that discusses all things reading and engaging children in working with books!
I am currently an assistant professor of reading education at Texas A&M University – Corpus Christi in Corpus Christi, Texas. We are located in South Texas along the gulf and we are situated on our very own island!
I have been here for five years and teach undergraduate courses in children's literature and diagnosis and correction of reading problems and graduate courses in curriculum theory, literacy leadership, emergent literacy, and psycho-sociolinguistics of reading. I also present sessions at conferences, publish articles in journals related to my research, and am devoted to several service commitments in my university, community, and in the professional realm.
My teaching career began in Austin, Texas and moved around a bit for the next decade or so. I taught elementary school for 12 years, four of those years in the classroom and eight as a specialized literacy professional (literacy coach, reading specialist, Reading Recovery© teacher). I have taught in four states and in rural, urban, and suburban settings, mostly in Title I schools.
Originally from Houston, Texas, I received my bachelor's degree in Interdisciplinary Studies from the University of Houston, my master's degree in curriculum and instruction from the University of Texas at Austin, and my doctoral degree in reading, language arts, and literature from the University of Houston.
I have a dog, Buckley, and a cat, Dusty, and enjoy reading, shopping for vintage goods, and sewing in my free time!
I first came to know the Red Rocket Readers a couple years ago when I met Rachel Walker (Publisher at Flying Start Books) through social media! I instantly became enamored with the books and my first thought was, "I wish I would have had these when I taught my Reading Recovery children!"
I am now using the books as part for several projects I have initiated in the past year.
Building a charter school guided reading library and providing professional development in guided reading instruction for teachers in grades kindergarten, one, and two
Building a resource library for teacher candidates at my university so that they have access to quality books when practicing writing lesson plans
Supervising teacher candidates while they tutor children in an after-school setting as part of our Diagnosis and Correction of Reading Problems course
Supervising teacher candidates while they volunteer to tutor children who are in need of reading support in an in-school tutorial setting at a local primary school
Each of these projects would not be possible without high quality leveled books.  I frequently observe both preservice and inservice teachers using the Red Rocket Reader books as a support for guided reading instruction.  Teachers enjoy using them because of the text features and the growth in complexity at each level and the children are engaged because of the interesting content and stunning photographs and illustrations.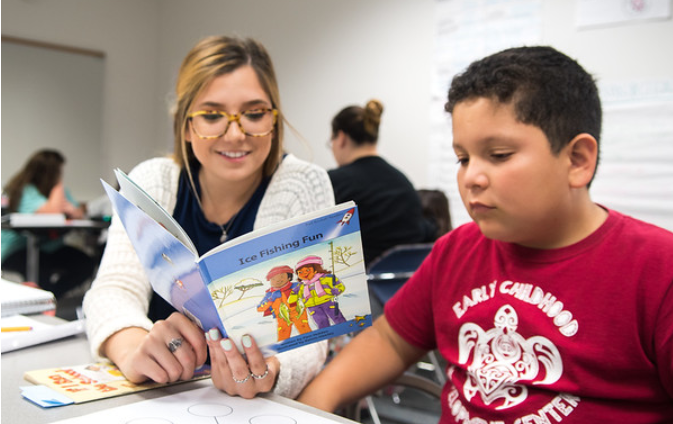 With the myriad of leveled texts available, there are several reasons I choose to use Red Rocket Readers for these projects.  In addition to the aesthetic quality of the books mentioned above, the balance of fiction and nonfiction and the sheer variety of content are important factors that I look for in leveled texts.  Children can read about topics that are more familiar (caring for pets, sports, funny stories about children and families), as well as new topics that expand their horizons, such as the moon, animal rescues, or building a snowman (there's not much snow in South Texas!).
The creators of these books also recognize the importance of appropriate font, layout, spacing, and vocabulary at each gradient level of text.  I appreciate how the level, number of words, and helpful information for the teacher is located in or on each book and that the company is in the process of creating a full lesson plan for each book in the collection.  This information is especially helpful for practicing teachers who are new to using leveled texts and preservice teachers who are just starting out, as well.  Finally, Pam Holden, the author of many of the Red Rocket Readers, is a trained Reading Recovery teacher and has many years of teaching experience at all levels.  I love that these books are written with care by a teacher of children, especially children who are difficult to accelerate.
Some possible future blog topics I would like to address based on what I'm noticing as I work with pre- and inservice teachers are: making the most out of the book introduction or picture walk during guided reading instruction; building fluency as text complexity increases; and extending texts through writing.
I look forward to seeing you on the Flying Start Books website!
Happy reading!
Like what we've got to say? Spread the word!