Don't make their day – make their life!    
I truly believe that if you can read you can do anything you set your mind to. Above all other things, it's the number one tool to acquiring knowledge and therefore the ability to reshape your destiny.
So at Christmas, what better gift could anyone give a child?
We've recently launched a home-reading package, (Red Rocket Readers Boarding Pass), which offers subscriptions from as little as $6 per month for all 460+ titles in our online library. This could be a wonderful gift for a child in your family or community, enabling them to catch up, keep up or accelerate their literacy skills.
And there are many ways you can help deliver a bright future to children in need around the world. We've donated the Unicef Classroom-in-a-Box this year and we love the look of the Literacy Packs and School for a Year options.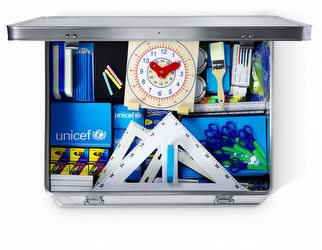 Note that we're not necessarily endorsing these organisations so it's important that you do your own research. Search online to find your local branch of Oxfam or Unicef and I'm sure there are other local organisations if you wish to keep it close to home.
Happy Holidays!
Like what we've got to say? Spread the word!